The Craig Plumbing Heating & Cooling Leadership Team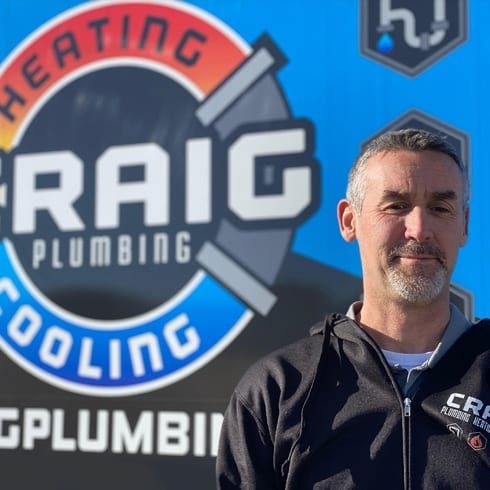 Craig Brazanskas
Owner, Master Plumber
Bio
Craig Brazanskas has been in the plumbing field for over 20 years. Having worked for large companies through most of his career, he opened Craig Plumbing Heating & Cooling in 2016. His desire to bring common sense, affordable plumbing, and HVAC solutions to homeowners prompted him to put his name prominently in the company. Craig has honed his skills as a Master Plumber, keeping up with and using the latest in green and energy-efficient technologies. Craig has taken HVAC NATE certification classes to grow his abilities as an HVAC company owner. "I love what I do, helping homeowners, and working in a field that protects the health of our nation." Craig is a respected supervisor and mentor. Craig plans to grow Craig Plumbing Heating & Cooling to continue to serve the needs of the north metro and northern Colorado communities.
Craig lives in Longmont with his wife, Christine, and two of his four sons. His older sons are in the Marines and Army.
Bio
Dean Thomsen has been in the HVAC industry for 10 years, starting as an install technician for a large company, learning how to install systems and diagnosis and solve HVAC problems for 3 years before moving to a full technician position. Dean has attended continuing education classes and earned several certifications, increasing his knowledge and skills with HVAC and air filtration systems. Dean says working in HVAC has been the best career move he ever made. He says, "my passion is working for a company that is more family-focused. While working in my current position, I have had the opportunity to expand my knowledge of plumbing and further my experience. Working with Craig Plumbing Heating & Cooling has been the perfect position to take care of clients and their families."
Dean enjoys spending time with his wife, Chelsey, and their three daughters. During the summer, he and his family spend most of their time at the lake soaking up the sun.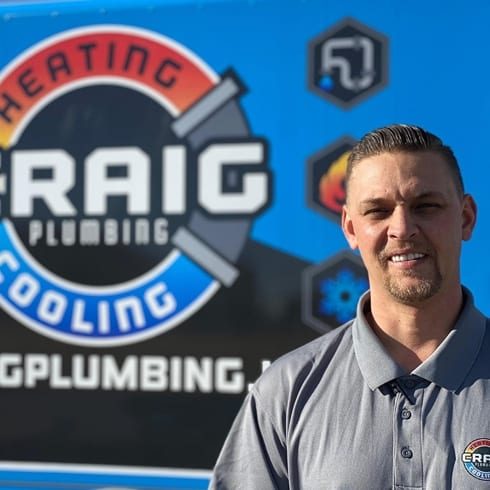 Dean Thomsen
HVAC Manager
Christine Brazanskas
Administrative Assistant
Christine Brazanskas
Administrative Assistant